STEVE KOEHLER | President and Chief Executive Officer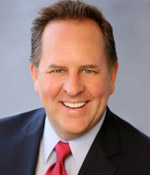 Steve has more than 25 years of senior level management experience with large companies. He is an expert in business operations, organizational and team development, and growth and diversification strategies. Throughout his career, he has enjoyed a successful track record of taking companies to higher levels of performance and profitability.
Steve joined SD&A in June 2009 to help turn around and rebuild a company that was experiencing a multitude of challenges. By taking steps to increase revenues, and by implementing a series of fundamental changes to our company's cost structure and overall operating model, Steve was able to transform SD&A into a profitable organization in just a few short years.
Specifically, he provided the company with newfound focus in the areas of business development, customer service and operational excellence, making it possible for SD&A to acquire several new and key accounts, including Los Angeles Philharmonic and San Francisco Ballet.
Additionally, under Steve's leadership, SD&A redefined its brand; beefed up its sales efforts; expanded its presence at trade shows and conferences; placed a stronger emphasis on relationship development and client retention; reduced its operating expenses; realigned its pricing model; unveiled technological enhancements to its proprietary software systems; expanded its collaborative tools through the implementation of Microsoft SharePoint; and earned the seal of approval as a PCI certified company for the extensive security measures it adopted to further safeguard sensitive cardholder data. With Steve at the helm, SD&A is moving forward with strategic initiatives that will leverage the company's existing core competencies to launch additional revenue streams.
Before joining SD&A, Steve was executive vice president of operations at Partners Consulting Services, a leading IT support services firm. He played a key role in building and expanding the company by spearheading a three-year merger and growth initiative that successfully integrated three new acquisitions into the company fold. He also designed and implemented a cost-effective operating infrastructure that increased revenue and reduced overhead costs for the company.
Prior to that, he held executive management positions at KForce Professional Staffing, one of the nation's largest full-service staffing companies, and On Assignment, Inc., a global staffing firm that specialized in placing scientific, information technology, engineering, and healthcare professionals. He also worked as the general manager / asset manager for Ring Management Corporation in Santa Monica, CA, a real estate holding and management company that controlled some of the most premier properties in the nation.
Steve earned an M.B.A. in marketing from Loyola Marymount University and a bachelor's degree in commerce and finance from the University of Santa Clara. He also spent four years serving his country as a lieutenant in the U.S. Army.
NANCY MURRAY | Vice President and Chief Financial Officer
Nancy joined SD&A in 1999 as controller and was later promoted to vice president of finance, then to CFO.
Her primary responsibilities include budget development and compliance, financial oversight and forecasting, cash management and cost containment, analysis of key metrics, implementation of strategies, due diligence for acquisitions, HR benefits consulting, and business growth. She also supervises the daily operation of SD&A's business office, which handles payroll, accounts payable and accounts receivable.
An important player in the success and growth of our company, Nancy developed an innovative process for evaluating Key Performance Indicators (KPI) on a weekly basis, allowing senior management to identify and respond immediately to any changes in campaign progress. She was also heavily involved in all aspects of the sale of our company from MKTG Services to the Atlanta Symphony Orchestra (ASO) in 2004, as well as the financing and purchase of SD&A from the ASO in 2014. Additionally, she twice spearheaded the lease negotiations when we relocated our home office, first in 2001, then again in 2009.
Before joining SD&A, Nancy spent ten years as an assistant controller for Roll Properties International, Inc. She holds a Bachelor of Science degree in finance from California State University, Long Beach. Nancy has been a California BRE (Bureau of Real Estate) licensee since 1989.
JEFFERSON BERLIN | Vice President, Information Technology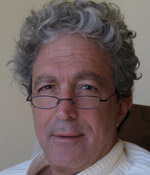 Jefferson has worked for SD&A since 1987. He was originally hired as the company's first staff writer. Five years later, he became the company's first manager of information systems.
Today, in his role as vice president, Jefferson designs and supervises information technology processes for the National Call Center, for all of our on-site campaigns, and for our company's administrative offices. He developed our proprietary software applications – the finest in the industry – that track and report the performance of on-site campaigns. Most recently, he was the innovator behind Call Manager, SD&A's computerized lead management and dialing system.
Before joining SD&A, Jefferson wrote training manuals for Sumitomo Bank in New York, worked as a production office coordinator on numerous film productions, and spent time working as a copy editor for several prestigious publishing houses. He holds a degree in English literature from New York University.
CHANA HARRIS | Director of Human Resources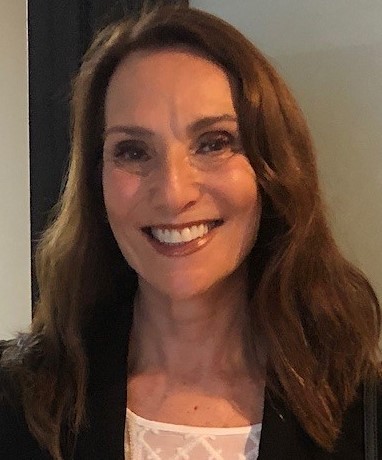 Chana Harris oversees all aspects of SD&A's HR processes, from analytics, employee benefits and workers compensation claims, to compliance, 401(k) administration, strategic organizational development, and more. She possesses the right combination of experience, skillset and personality to manage the complexities of SD&A's HR universe with excellence.
Previously, Chana was HR Manager for HTS Inc., a Pasadena-based consulting firm that specializes in technical services, software solutions, and building projects for the healthcare industry. There, she gained valuable experience managing HR processes remotely, serving employees at multiple geographic locations from one central office. Chana has a firm understanding of business models and the role that HR plays in supporting the operational strategies of a company. She is also known for building strong relationships with employees across all levels of an organization.
Chana graduated from UCLA with a degree in English literature. She regularly volunteers her time to the Juvenile Diabetes Association, including their annual summer camp for children with diabetes.
CAROLINE MENDEZ | Vice President of Client Services, National Call Center
As vice president of client services, Caroline works with the account team to reinforce SD&A's customer service centric culture, building long lasting partnerships, while being innovative and creative in helping clients exceed their fundraising goals. She manages a book of business that includes many of the nation's largest nonprofits, including Sierra Club, Democratic National Committee and Greenpeace, just to name a few. As a political science graduate of Arizona State University, Caroline has a natural passion for many of the causes she gets to serve on a daily basis.
In her tenure at SD&A, Caroline also served as a seasoned account executive, helping expand the National Call Center's footprint in the political, social cause and advocacy arena. Her strengths in creating innovative strategies to boost the bottom line for SD&A's clients, combined with her deep personal commitment to these causes, produced tremendous growth. Just prior to assuming her current leadership role, she demonstrated her business savvy as our company's director of marketing, helping to increase the visibility of the SD&A brand through speaking engagements at industry conferences and events.
Before coming to work for SD&A, Caroline was an account executive and recruiter for Adecco, the global leader in human resources services, where she made long strides in a short period of time. She was part of a two person team that started the accounting and finance branch from scratch – a project that generated significant new business for the company. For two years in a row, she was one of Adecco's top 15 account executives nationwide, based on quarterly gross margin dollars earned. She also forged new partnerships with several companies that had never done business with Adecco throughout its 50 years in Los Angeles.
ZACH SIEGEL | Vice President of Operations, National Call Center
Zach is known for his even-keeled management skills in the National Call Center and ArtsTelecenter West, where he oversees a diverse team of approximately 150 callers, flex supervisors, supervisors, and managers. He also has proven experience in maintaining call center efficiency, assessing optimal dialing strategies for each campaign, keeping operational costs on target, and making sure that each phone call is of the highest quality.
Before joining the SD&A team, Zach worked for the Orange County Registrar of Voters in Santa Ana, California. He started off as a customer service representative in the Registrar's inbound call center, where he answered questions about ballot measures, political candidates and the democratic voting process. After only six months on the job, Zach was promoted to supervisor. In this role, he was responsible for the hiring, training and oversight of the entire calling staff. During the 2008 presidential election, Zach and his team received close to 10,000 incoming calls each day. Before that, he worked in the San Francisco field office of then-Governor Arnold Schwarzenegger, where he served as a community liaison between the Governor and his Bay Area constituents.
Zach received a bachelor's degree in politics with a double-minor in public service and legal studies from the University of San Francisco.
NICOLE KERR | Senior Account Director
Building and sustaining positive relationships with clients has always been one of Nicole's defining professional strengths. Known for her keen attention to detail and her passionate dedication to her client's missions, she manages campaigns for many of SD&A's major accounts, including the Smithsonian Institution, Monterey Bay Aquarium, WHYY TV & Radio, and PETA.
Nicole has multiple clients for which she manages their entire annual telemarketing budget, which exemplifies the confidence her clients have in her. During her years of service with SD&A, Nicole has developed a niche in the planning, execution and management of capital campaigns and planned giving programs. Above all, she has a stellar reputation among her clients for her outstanding level of service and nonprofit fundraising expertise.
Before she joined our account services team in 2008, Nicole worked as a client program manager for Adecco, a Fortune 500 company and the global leader in human resources services, where she oversaw and managed all temporary staffing operations in the western US region for a major employer. In addition to supervising the day-to-day operations for this account, she was responsible for developing, implementing and managing project plans and process improvements to increase client satisfaction. She also spent time as a national accounts project manager for AppleOne Staffing Services, where she regularly interfaced with clients to identify their needs and present strategic solutions from implementation to the completion of project initiatives.
Nicole has a bachelor's degree in business administration and management from California State University, Long Beach.
DENISE MARIE HARRIS | Director of Business Development & Client Services Specialist
A lifelong grassroots activist, Denise has a keen sense of the messaging that resonates with each client's donor base. Operationally, she has mastered the skill of fine-tuned targeting and segmenting of lead files to ensure the best campaign results possible. Instead of treating files as one, big mass of records to be called broadly no matter what the result, she has developed file management techniques that allow us to profitably solicit more donors on a file than clients typically expect. Then, in consultation with the client, she determines how deeply to penetrate the remaining records, so that the client has shared control and never feels trapped.
Denise was first energized to activism as a child. Relatives would visit and regale her family with stories of their experiences as young Freedom Riders fighting to desegregate the South. As soon as she could, Denise joined the marches for human rights and social justice, to end unjust wars, and for women's reproductive freedom.
After graduating from college, she worked at several nonprofits and was ultimately drawn to the telemarketing industry, where she could continue to advocate for a wide variety of social causes that make a positive impact on society. She began her telemarketing career at Factor, Fox, and Associates, where she met Jim Harris, and eventually the two of them branched out and formed their own company, Harris and Harris Marketing.
The daughter of renowned jazz dancer Al Minns, Denise began dancing as soon as she could walk, and she is still immersed in the international jazz dance community, traveling across the United States and Europe to give lectures on the history of Black dance in America. While working at Harris and Harris Marketing, Denise's sons auditioned to train at the newly opened Debbie Allen Dance Academy in Los Angeles. At Debbie's invitation, Denise returned to her dance roots and went to work as one of the Directors of the Academy, where she was instrumental in raising it to a level of international prominence. When Debbie became executive producer of Grey's Anatomy, Denise was also ready to move on. She returned to Harris Marketing for a brief stint, then joined the SD&A team in 2015.
Denise earned a Bachelor of Arts in dance and K-8 education from The State University of New York, College at Old Westbury.
ELIZABETH McCLAIN | Vice President & General Manager, Performing Arts Division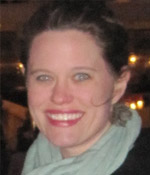 Elizabeth oversees big-picture operational processes and strategic planning for SD&A's Performing Arts Division, which encompasses on-site campaigns as well as ATC operations. Prior to stepping into her current position, Elizabeth saw success as SD&A's director of ATC operations, a role in which she was responsible for analyzing the different operational strengths of our ATC rooms (ATC EAST in Atlanta, ATC WEST in Los Angeles and the new ATC NY in Manhattan) with the goal of sharing knowledge and best practices across all three locations to forge an exponentially better operation overall.
Before that, she spent six years as an SD&A account executive. During this time, she spearheaded and maintained strong, productive relationships with some of our most important clients, including Los Angeles Philharmonic, Walt Disney Concert Hall, Hollywood Bowl, The Kennedy Center, National Symphony Orchestra, and Washington National Opera. She played a major role in the early development and ongoing success of ATC EAST and has also been instrumental in further developing SD&A Higher Ed, our fundraising program for colleges and universities.
Prior to joining SD&A, Elizabeth spent several years as director of campaign operations for Artsmarketing, one of our company's competitors, where she oversaw campaigns for high-profile clients, including Carnegie Hall, San Francisco Ballet and The Cleveland Orchestra. Elizabeth not only built positive working relationships with client representatives and campaign managers, but she also became highly skilled at strategic campaign planning and data analysis, which helped to make her campaigns more efficient and productive. Elizabeth is intimately familiar with campaign operations from the frontline perspective as well, having worked as an on-site campaign manager for both The Joffrey Ballet and Chicago Symphony Orchestra.
Elizabeth earned an M.B.A., with a focus on finance and analytics, from the Henry W. Bloch School of Management at the University of Missouri, Kansas City. As an undergrad, she earned a bachelor's degree from the University of Missouri's Columbia College of Business, where she double-majored in economics and business management.
MARY JANE AVANS | Vice President, Business Development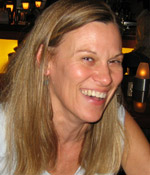 Since joining SD&A in 2000, Mary Jane has been instrumental in forging strong business relationships between our company and a wide range of nonprofit organizations across the U.S.
Her thorough knowledge of SD&A's products and services, and her good-natured way with people have made her a driving force in acquiring dozens of impressive new accounts for our company, including Los Angeles Philharmonic, The Kennedy Center for the Performing Arts and Seattle Symphony Orchestra. Mary Jane has also been actively involved in the development and success of SD&A's Arts Telecenter model, offering solutions for performing arts organizations unable to host campaigns locally.
Prior to joining SD&A, Mary Jane spent 16 years working in-house for various performing arts organizations, where she was responsible for overseeing substantial telemarketing and subscription sales campaigns. She served as director of marketing for the Alliance Theatre Company in Atlanta, as marketing and sales director for the Atlanta Symphony Orchestra, and as director of subscriptions and group sales for Atlanta's Fox Theatre.
LUCIENNE ("LUCY") SCHROEPFER | Senior Account Executive
With over 10 years of experience as an SD&A account executive, Lucy has overseen campaigns for some of our company's biggest accounts, including San Francisco Symphony, Seattle Symphony, Baltimore Symphony Orchestra, and The Philadelphia Orchestra.
With every account she supervises, Lucy contributes a tireless dedication that always puts the needs of the client first. Her business acumen, her sense of integrity, her attention to detail, and her proactive problem-solving skills have made her extremely popular with clients. She's down-to-earth and very direct and gets along well with everyone she meets. Best of all, she is a wellspring of creative ideas.
Lucy joined SD&A as a caller in 1988, and within two years, she was promoted to campaign manager. She ran subscription sales and fundraising campaigns that generated more than $11 million for a variety of organizations, including The Minnesota Orchestra, Cleveland Orchestra, Detroit Symphony Orchestra, San Francisco Symphony, National Symphony Orchestra, and Children's Theatre Company.
Her experiences as a campaign manager have been an important factor in her success as an account executive. She is an expert at quickly evaluating a campaign's progress, assessing its needs, and making changes to improve the results. She also knows how to motivate managers and callers to maximize production.
Lucy's knowledge and love of music are added benefits. From a very early age, she was taken to the symphony, the ballet and the theater. She graduated with honors from Macalester College, where she double-majored in music and Middle Eastern studies, and she also studied music at Tanglewood.
JUSTIN CODINHA | Account Executive / Director of Campaign Manager Development
As an account executive, Justin Codinha oversees accounts for a number of high-profile performing arts clients, including several classical music and opera campaigns. As director of campaign manager development, Justin is responsible for recruiting, hiring and training all of SD&A's on-site campaign managers. Additionally, he is actively involved in the creation of training support materials, such as employee manuals, and the development of caller training programs.
Justin joined SD&A in 2009 as a caller on a telefundraising campaign for the Handel & Haydn Society, where he quickly distinguished himself as a top caller. Justin raised the bar in the phone room by soliciting the largest gifts on the campaign and by encouraging his fellow callers to follow suit. Recognizing Justin's professionalism and teambuilding abilities, SD&A first promoted him to campaign manager on the Handel & Haydn Society campaign, and later to account executive and director of campaign manager development.
Prior to joining our company, Justin spent seven years as an executive recruiter in the not-for-profit and government sector, conducting CEO searches and hiring high-profile senior staff members for Greenpeace, Casey Family Services, the Kennedy Donovan Center, Carney Hospital, the South Carolina Department of Health and Environmental Control, and many other prominent organizations. He also gained extensive experience in fundraising and development while working as a development associate and event manager at Public Action for Arts and Education.
Justin graduated with honors from Northeastern University in Boston, where he earned a bachelor's degree in English literature with a minor in graphic design.
KAREN PEREZ | Senior Operations Manager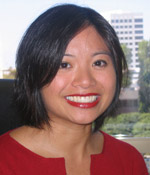 Karen plays an important role in the success of our on-site campaigns. As senior operations manager, she supports our account executives in the processing of lead and suppression files before the start of each campaign, and she also guides the reporting and analysis process.
Before stepping into her current position, Karen spent seven years as an SD&A account executive. During this time, she cultivated an expertise in campaign strategy, operations and administration, and was known for her meticulous approach to data analysis and reporting. She oversaw a slate of subscription sales and fundraising campaigns for some of our company's largest and most prestigious accounts, including Carnegie Hall and Chicago Symphony Orchestra. Every year, Karen's campaigns generated more than $10 million in gross revenue for our clients.
Before joining SD&A, Karen worked exclusively in the nonprofit sector. She served as an educator at the Kidspace Children's Museum in Pasadena, California; as the assistant to the Dean of Student Affairs at New York University's College of Arts and Science; and as the education coordinator for the Orchestra of St. Luke's in New York City.
Karen received a B.A. in music from Pomona College in Claremont, California, and an M.A. in performance studies from New York University's Tisch School of the Arts.
MICHAEL RUIZ
Senior Campaign Manager / Campaign Manager Development Officer
Michael, our longtime manager on the Carnegie Hall fundraising campaign, is one of the most capable and dependable campaign managers on the SD&A roster. In fact, whenever a manager is needed in a hurry—to troubleshoot a campaign, to launch a new campaign, or to take over for another manager—Michael is our company's trusted "go-to guy".
As Campaign Manager Development Officer, Michael leads the training, development and ongoing support of our professional management team. He works with both new managers and seasoned managers to make them the best leaders they can be. Since joining the SD&A team, Michael has trained and mentored nearly a dozen new managers who have gone on to lead successful campaigns of their own. He has also worked as an advisor/troubleshooter on a variety of campaigns for SD&A clients, including New York Philharmonic, New York City Ballet, Philadelphia Orchestra, Baruch College, and Great Performers at Lincoln Center.
Throughout his 20-year career in sales management and customer service, he has enjoyed a reputation as a self-starter with a steady supply of creative ideas. He's a genuinely warm and friendly person who gets along well with everyone he meets, which has allowed him to build strong working relationships with clients and co-workers alike.
Live theatre is one of Michael's passions in life. Having spent time as a writer, a director, a stage manager, and an actor, he understands the complexities associated with getting major productions up and running. Before joining SD&A, one of Michael's career highlights was managing the day-to-day operations at Ray-Ban's 24-hour call center in Rochester, New York. Not only was he responsible for supervising a large team of customer service representatives, but he was also in charge of executive training and presentations. One such presentation took him to the Cannes Film Festival, where he presented Ray-Ban's new product line to an audience of celebrities and film executives.
DARREN HACKETT | Senior Writer & Communications Manager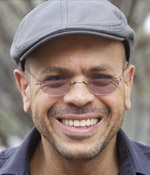 Darren leads SD&A's creative writing team. A persuasive and versatile wordsmith, he has been writing successful scripts and letters for our clients since 2003. He consistently delivers expertly crafted first drafts for client critique and review, and then oversees any revisions that arise from changes in strategy during the course of a campaign. Having observed what works on a wide array of campaigns, he is able to constantly retool and rethink scripting strategies to account for industry trends.
His additional responsibilities include drafting letters for the president; crafting executive bios; writing press releases; designing brochures and writing copy for SD&A's sales and marketing department; managing our company's web site and social media presence; producing in-house and external email blasts; and copyediting all projects submitted by our freelance writers.
Darren brings a tapestry of professional writing experience to SD&A. Before joining our company, he spent the previous 17 years working as a professional writer for daily newspapers, film and television companies, and e-commerce websites. As a journalist, he wrote news and feature stories for The Washington Post, The Miami Herald and The Baltimore Sun. While working in the entertainment industry, he penned numerous screenplays, including a suspense thriller for legendary film director Richard Donner at Warner Bros. Studios. He also spent time traveling the world as a writer/director of shark programming for the Animal Planet cable network.
Darren is the author of the Amazon bestseller, The Antiquity: An L.A. Crime Novel. He holds a bachelor's degree in broadcasting and film from Boston University.